CBC INT'L Order Form
For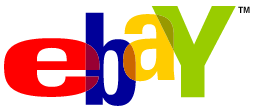 Buyers Only
Your information is secure with this form. If you don't see the locked padlock icon on this browser screen, reload this page from our secure Web server by clicking this special link.
If you want to place a regular order and are not specifically paying for winning EBAY items, this is the wrong form. Please click the following link for our standard sales form: https://www.cbcintl.com/secure.htm
We accept online orders for amounts over $25. For smaller sales please send a Money Order to our address at the bottom, or transfer funds using your PAYPAL account.
| | |
| --- | --- |
| To pay using your PAYPAL account, do not submit this form. You will only use this form to help you figure out the total amount to transfer. Proceed as if this was a credit card purchase, adding up the various product costs and shipping cost. Then simply use that total you've calculated (in Line 3 below) to request a transfer to our PAYPAL account, which is: lou2@cbcintl.com | |
Fill in the quantities, postal shipping method, and other required information fields. Orders are normally sent by U.S. mail; UPS may be used at our discretion for larger boxed items such as wholesale quantities. Sorry, no C.O.D. or billing.
If you're dead set against sending personal information on the Internet, you can use either of the following methods.
1. FAX this Order Form to us Toll Free at: (888) 434-9227 or (520) 298-7980.
2. We can call you back for the information (U.S. and Canada only), Monday–Saturday 10 A.M. to 10 P.M. your time. We try to call back the same day we receive the order, but this can be delayed a day or more depending upon time constraints.

FILL IN & SUBMIT TODAY · SATISFACTION GUARANTEED SINCE 1976!
All CBCI books and plans have an unconditional money-back guarantee (less shipping cost) if not completely satisfied. CBCI has no control over the technical skill of the purchaser, or the end use of our products or information. CBCI assumes no liability for improper or illegal use, or improper construction or installation. Exchanges made only for defects or shipping damage. We only repair our own kits as noted in each kit's construction plans, and we do not accept shipments of non-CBCI items for repair or installation. (Our plans always include sufficient service data.) All hardware sales are final; no refunds, credits, or exchanges.

Click "SEND", FAX, or snail-mail today!
CBC INTERNATIONAL · P.O. BOX 30655 · TUCSON AZ 85751 U.S.A.
TEL/FAX: 888-I-FIX-CBs (1-888-434-9227), (520) 298-7980
To send us an email now, click here.